New *new* fall aesthetic: Luke Edward Hall sitting on a wrought-iron bench in a massive shearling. Who wouldn't want to be that snuggly (or jaunty, for that matter)? Here, give one of the season's coziest trends a go without dropping $$$$ on some real-deal sheepskin.
1.Boohoo
You know what they say about big collars: more fluff.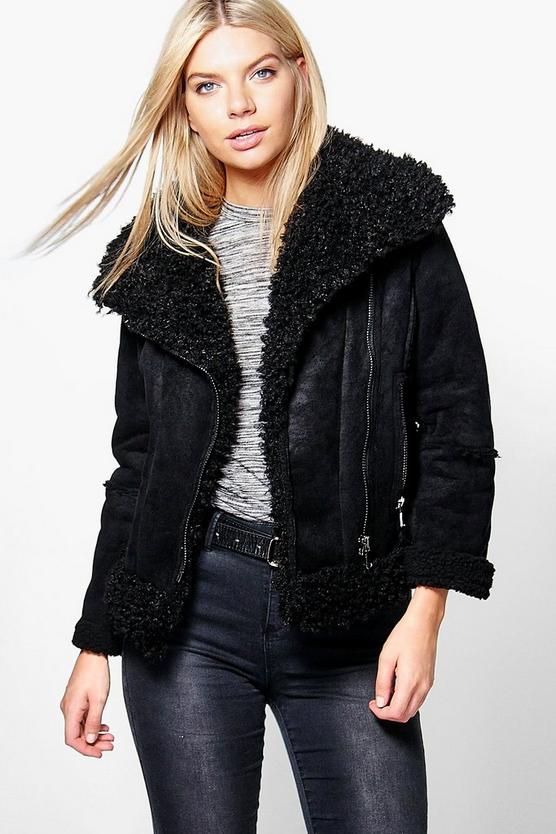 Lola Bonded Biker With Mongolian Faux Fur, $105.00
2. Gap
Splice together shearling with the *other* outerwear MVP of the season (the puffer), and you get this mutant.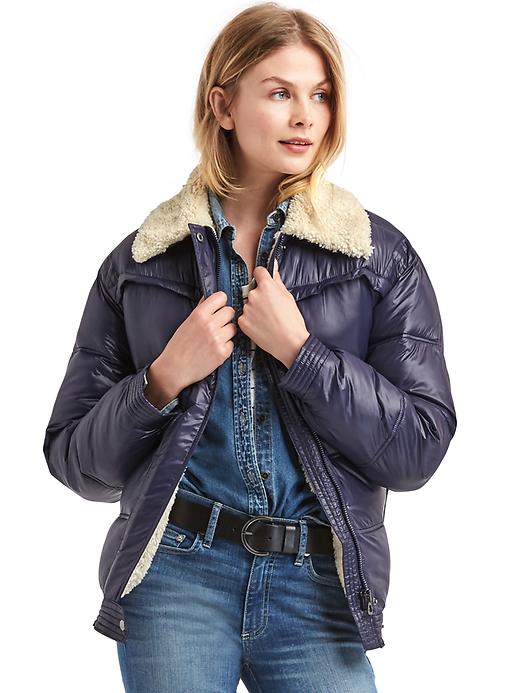 ColdControl Max sherpa-lined womens puffer coats, $148.00
3. Genuine People
Looks like it shouldn't belong in this slideshow, definitely belongs in this slideshow.
Suede Oversized Moto Jacket, $169.00
4. Levi's
Like the one Dally gives Ponyboy after he and Johnny go on the lam even though it was totally self-defense.
Blue Authentic Sherpa Denim Trucker Jacket, $130
5. MM6 Maison Margiela
Cuddlier than the animatronic teddy bear who does those detergent commercials but heaps less creepy.
Teddy faux shearling jacket, $750
6. Forever 21
News flash: Fashion actually wants you to dress like your aunt who wanders Native American ruins in New Mexico.
Longline suede jacket womens, $47.90
7. Silence + Noise
::in Gerard Butler voice:: THIS IS EVERYTHING!!!
Silence + Noise Eddie oversized vegan leather coats for women, $149
8. Topshop
Add something floral and a sturdy boot, and you're a walking Burberry heroine.
Faux Fur Shearling Jacket, $150.00
9. Zara
The best part about buying vegan? Colors not found in nature, like this sky blue "suede."
Oversized suede effect jacekt, $189